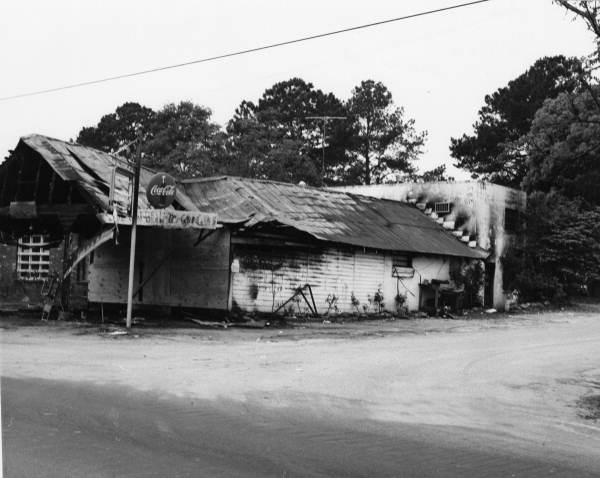 Crow's Grocery Store
When Dr. Martin Luther King Jr. was assassinated, a wave of terror and outrage stunned the City. Black residents were so enraged by this domestic act of terrorism that they retaliated against the white community.

Laverne Washington, a resident of the Allen Subdivision, recalled those events: "When Dr. King was killed in '68, ... Black citizens were hurling rocks at any white car that passed. When whites came, they would yell 'white!' If they were Black, they would let them through."

When Police Lieutenant Dawes, Mayor Derkowitz, and City Commissioner Rudd drove near the FAMU campus to apprehend the rioters, a pop bottle sailed through the car window. Commissioner Rudd remembered "sitting in the back seat, when everything seemed to explode. Glass was everywhere."

Later that night, a fire erupted at the Crow's Grocery Store, in the Bloxham Heights subdivision (now Providence neighborhood).

The family business and home was engulfed in flames. The owner of the store, Travis Crow II, jumped from the window with his wife and son, Michael. However, he didn't realized that his other son, Travis, was still trapped in his room. Firefighters found him lying on his back between the bed and the window. They carried him downstairs to an ambulance that took him to hospital, where he was later pronounced dead.

Eventually, two local Black teenagers, James Colbert and Billy Ray Oliver, were arrested and convicted of first-degree murder. They both received life sentences.